Lake Orion Chiropractor :: Dr. Frank Iulianelli
Welcome to Lake Orion Chiropractic, P.C.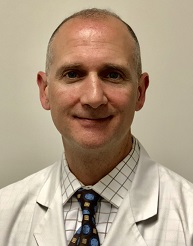 Lake Orion Chiropractic, P.C. is a referral-based chiropractic practice. We use this website to explain to Lake Orion-area residents what chiropractic is-and what chiropractic isn't!
Looking for a Lake Orion Chiropractor?
Are you looking for a natural solution to headaches or back pain? Or perhaps ways to get well and stay well that avoid drugs or surgery? You're in the right place! Because finding a qualified chiropractor in the Lake Orion-area begins and ends right here!
Additional Therapies to Serve You Better
At Lake Orion Chiropractic, P.C., we also offer these additional therapies to serve you better : Spinal Decompression, Neuropathy Treatments and Laser Therapy.
Spinal Decompression Therapy
If you suffer from any of the following conditions: neck pain, arm pain,lower back pain, sciatica, leg pain, herniated discs, or spinal stenosis you may be a good candidate for Spinal Decompression. Click here to learn if Spinal Decompression will help you.
K-Laser Therapy
For those with carpal tunnel, neuropathy, foot pain, knee pain, shoulder pain or arthritis – Laser Therapy may be right for you. Click here to learn more about Laser Therapy at Lake Orion Chiropractic!
Neuropathy Treatment
By using a NEW cutting edge PAINLESS treatment, I'm able to improve the NERVE Function allowing the nerves to HEAL and the symptoms to go away. My Neuropathy program is getting unsurpassed results. With this new technology it is possible to
Re-educate the nerve paths to stop the shooting pain
Re-polarize the nerve membranes that may have been disturbed by neurotoxins
Improve synaptic conductivity and nerve impulse transmission
Re-energize nerve cells
Return normal feeling to feet/hands promoting better balance and dexterity
Decrease painful symptoms to promote a full restful night sleep
Bring an improved quality of life due to increased mobility and reduction in numbness and pain
Looking For Relief?
Take the first step towards relief by calling our Lake Orion office today. Countless other Lake Orion-area residents already have!